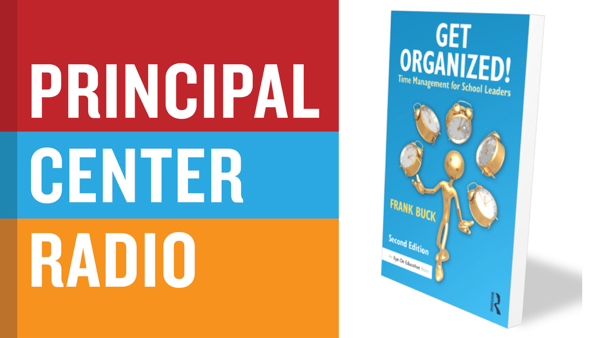 Frank Buck joins Justin Baeder to discuss his book, Get Organized: Time Management for School Leaders.
Interview Notes, Resources, & Links
About Frank Buck

Frank Buck is an education consultant and friend of The Principal Center. Dr. Buck has served as a central office administrator, principal, assistant principal, and band director during a career in education spanning almost 30 years. Dr. Buck writes a weekly newspaper column, maintains an active blog, and regularly presents at national conferences, including ASCD, Learning Forward, AMLE, NAESP, and Staff Development for Educators.