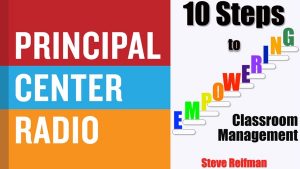 Steve Reifman joins Justin Baeder to discuss his book 10 Steps to Empowering Classroom Management: Build A Productive, Cooperative Culture Without Using Rewards.
Interview Notes, Resources, & Links
About Steve Reifman
Steve Reifman is the author of numerous books for teachers and students. A National Board Certified Teacher with more than 20 years of classroom experience, Steve helps teachers and parents empower children, build character, and help students become more enthusiastic, more intrinsically motivated learners.