Transform Your Productivity. Build Capacity for Instructional Leadership. Multiply Your Impact.
---
Become a Principal Center Pro Member
We believe that any organization, filled with ordinary people, can become a high-performance organization when leaders act decisively to put key systems in place. These systems have three features in common:
The right

strategy

, which is what makes us

effective
The right

tools

, which allow us to be 

efficient
The right

habits

, which allow us to be

consistent
These three features make up what we call the High Performance Triangle.
Lessons Designed Around The High Performance Triangle™
We believe that high performance is the result of three factors working in concert. We call these factors the High Performance Triangle.
Justin Baeder
Director, The Principal Center
Build Your School's Capacity
Developing high-performance systems begins with leaders, but it doesn't end there. For sustainable excellence, schools must develop instructional leadership capacity, which we define as an organization's ability to make and implement operational and improvement decisions.
High-Performance Decision Making
The Achievement Science™ Inquiry Cycle
High-Performance Goal Setting
Monthly Webinars
Each month, we provide two new live webinars for Pro Members, to help you implement the strategies, tools, and habits that will build your school's leadership capacity. Join live, or access each training on-demand in our learning management system.
Principal Center Pro Program Formats
Full video recording, playable on computer or mobile device
Learning Management System (LMS) to track program completion
​Section-by-section video recordings
Full transcript PDF
PDF Workbooks
Executive Summary PDFs
​MP3 downloads
Video Captions
PDF slide decks
Become a Member
Become a member of The Principal Center and gain access to all of our professional development programs, our Repertoire instructional leadership app, and our exclusive professional network.
---
What's Included
Our flagship capacity-building courses for you and your staff
Two new instructional leadership webinars each month, accessible live or on-demand
Our exclusive Leadership Guides to help you lead your school with purpose and strategic focus
Our online community exclusively for Pro Members
The Repertoire Instructional Leadership app, our cloud-based feedback and documentation tool for teacher observations and walkthroughs
Making Time for Instructional Leadership
As a leader, you play a critical role in your organization–and as a result, you face and immense workload and intense pressures on your time. How can you make time for the "important but not urgent" work of instructional leadership, yet still get everything else done?
As a Principal Center Pro Member, you'll master the leadership habits of getting current and getting into classrooms. Instead of being overwhelmed with email, paperwork, and tasks, you'll develop strategies, tools, and habits that allow you to tackle each day—whatever it may bring—strategically and systematically.
Better Classroom Conversations with the Repertoire Instructional Leadership App
Based on the leadership principles in the 21-Day Instructional Leadership Challenge, Repertoire is designed to help you take notes and send written feedback to teachers in dramatically less time—while helping you build your repertoire of helpful feedback phrases.
Join Our Professional Learning Network
As a Professional Member, you'll gain access to The Principal Center's exclusive online community, where you can access our latest professional development resources, videos, and discussions. You can share your progress, ask questions, and get immediate help from our team and your peers.
Here's What People Are Saying About The Principal Center...
---
Justin has put together a great year of PD. What I like the most is that he gives us specific tools that we can try out and put to use right away if we find that they work for us. I try to participate in the live sessions so I can chime in during the presentation or see what others watching are thinking. But sometimes, believe it or not, my schedule is a little busy and I don't get to join in live. The great thing is I can still watch the recorded versions and learn from them. There are not many professional development opportunities that take place over an entire year and are targeted to my role of administrator and instructional leader...I am definitely glad I found Justin and the High-Performance Instructional Leadership Network!
---
Liz Garden
Principal, Groton, MA
---
The Principal Center and the Leadership Network have helped me to grow as a principal and have allowed me to do so continually throughout the year and at my own pace. I'm so appreciative of the weekly email encouragements and the Leadership Guides that seem to arrive right when I need them. They have covered topics such as getting organized, how to better manage time and to-do lists, and tips on improving walk-throughs and teacher evaluations. If you haven't tried the Leadership Network I highly recommend it!
---
Tracy Blue
Principal, Spokane, WA
---
With two of our administration teaching and having a busy school, being organized is key. I sought out Justin Baeder because I felt that we spent too much time on routine tasks that we could make more efficient. The webinars are great! Justin helped our team become more productive and less stressed out.
---
Chad Barrette
Assistant Principal, Windsor, Ontario
---
A hallmark of Justin Baeder's professional development content is its highly practical relevance for school leaders, revealing the benefit of his years as a working principal.
---
Dr. Joe Schroeder
Associate Executive Director, Association of Wisconsin School Administrators
---
"My efficiency has improved dramatically, and while I'm still working about the same number of hours, I'm getting more done and I'm doing things more efficiently, more thoroughly, and to a higher standard than I ever have. I'm finally getting to those big projects and ideas I have not had the time to address before. Thanks for helping me to build systems to manage the day-to-day workload so that I can focus my eye and my effort on the big picture."
---
Jennifer Amos
High School Principal, Orangeburg, NY
From The Director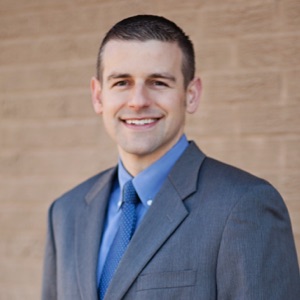 Justin Baeder Director, The Principal Center
I believe that being a school administrator is one of the most rewarding and challenging jobs in the world. We have the opportunity to impact students' lives forever—but so much can get in the way. There's too much to do, too many challenges to manage, and never enough time. Our mission at The Principal Center is to help you address each of these barriers by building your school's capacity for instructional leadership. If you want to take your leadership—and your school—to the next level, I hope you'll join us.
Sincerely,
Justin Baeder, Director
The Principal Center is led by Justin Baeder, creator of the 21-Day Instructional Leadership Challenge. A former Seattle Public Schools principal and teacher, Justin's professional mission is to help school leadership teams transform their productivity, build their capacity, and multiply their impact on learning.
​
Questions? Call 1-800-861-
5172
for a
free
consultation.
Professional
Membership (Monthly)
Try it for 30 days for $1
60+ hours of content, available on demand, plus...
Self-Paced Courses
Access to the Members-Only Online Community
Audio and Video downloads
Transcripts
The Repertoire Instructional Leadership App
...And More
Professional Membership (Annual)
Group rates available. Contact us for a quote.
60+ hours of content, available on demand, plus...
Self-Paced Courses
Access to the Members-Only Online Community
Audio and Video downloads
Transcripts
The Repertoire Instructional Leadership App
...And More
Professional Membership Site License
There is no per-adult charge, to avoid creating a disincentive for providing access to relevant Membership materials for all staff.
Our pricing model is the same for districts, charter networks, dioceses, private school associations, nontraditional schools, blended learning models, BOCES, Regions, higher education organizations, and other types of organizations.
We can also work with you to develop an in-house leadership development program for your administrative team, which can include onsite sessions.
We believe our program will transform your productivity, give you the tools you need to build the capacity for distributed instructional leadership in your school, and multiply your impact on student learning.
You'll be amazed at the transformation that takes place in your ability to accomplish the work of leadership and move your school forward. We are fully committed to making our program the most powerful professional development for instructional leaders anywhere.
If you are not satisfied with the our program for any reason, contact us within 30 days for a full refund.