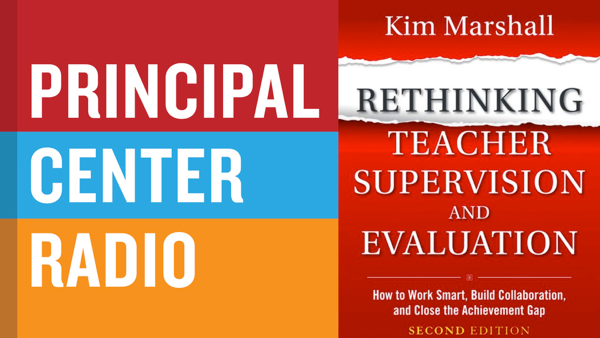 Kim Marshall joins Justin Baeder to discuss his book, Rethinking Teacher Supervision & Evaluation.
Interview Notes, Resources, & Links
Learn more about the High-Performance Instructional Leadership Network, which includes the Marshall Memo
Check out the Repertoire app for feedback on classroom walkthroughs and observations
About Kim Marshall
Kim Marshall is the author of The Marshall Memo and is a consultant with New Leaders. He spent 32 years with Boston Public Schools as a principal, teacher, and central office administrator, and regular speaks about teacher supervision and evaluation.
Podcast: Play in new window | Download
Subscribe: Apple Podcasts | Android | RSS | Subscribe on YouTube